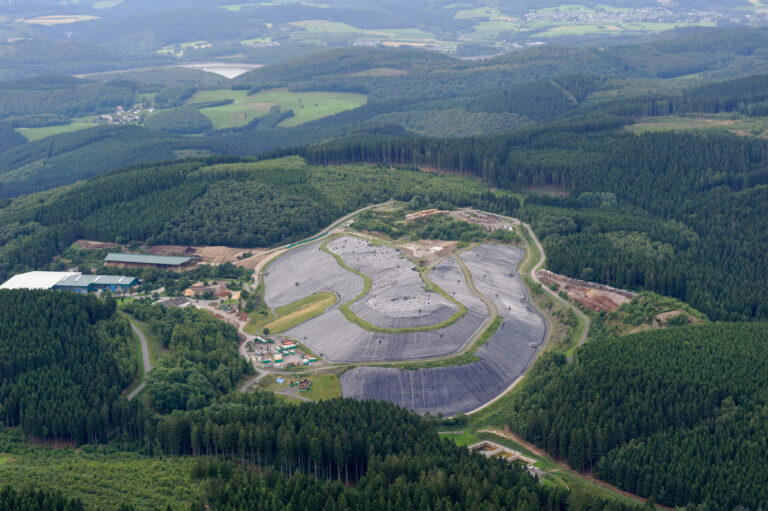 Landfill sites have to be covered at the end of their useful life, and the material used to cover them has to meet legal requirements in terms of water retention capacity. Materials (soils) that meet these requirements are expensive to purchase for landfill operators.
The addition of biochar to low quality and therefore low cost materials can increase their water holding capacity, making them suitable for use as landfill cover.
Fact sheet
Gallery
More infomation
Fact sheet
Challenge
Improving low-cost materials to make them suitable for use as landfill covers.
Target group/clients
Landfill operators requiring cover material.
Solution
Making use of biochar's water-holding capacity: Application of biochar on low-quality cover material to improve water-holding capacity.
Innovation
Improving the quality of low-cost materials through biochar.
Unique Selling Point
It is a win-win situation for landfill operators and the climate, as materials that meet the requirements are difficult to obtain and a long-lasting CO2 sink can be created.
Impact
As large quantities of material are needed to cover landfills, this is an area where large quantities of biochar can be used and therefore a tremendous potential CO2 sink.
Feasibility/Transferability
Sourcing suitable and affordable cover materials is always a challenge for landfill operators. a successful application could be transferred to other landfills.
Gallery
More infomation