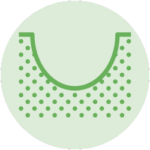 Biochar Drainage Ditch Filters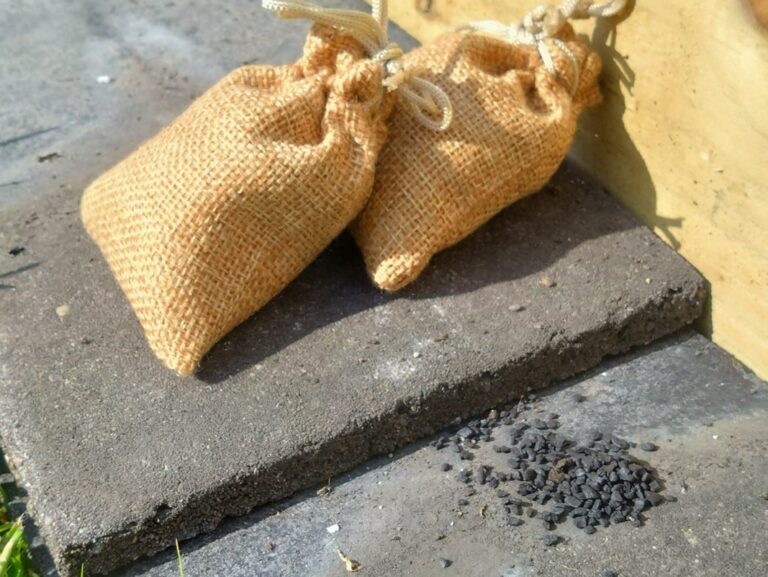 A very simple, passive and low tech approach for reduction of excess nutrients in water which can give rise to eutrophication or even HABS- Harmful algal blooms.
Utilising biochar filled sacks or bags made from natural fibers, these simple filter devices can be placed within drainage ditches or channels that are typically found alongside agricultural land.
The drainage water is made flow through these filters and in doing so, allows for some of the excess nitrogen, phosphorus and even sediment to be trapped, improving the quality of the water that flows through. This can lead to improvements in aquatic biodiversity and water quality – two areas that suffer from excess nutrients and which typically manifest as excess growth within our rivers, lakes and estuaries.
The filters can be made locally, using locally produced biochars and deployed relatively easily- making it an approach that could easily replicated by many.
Given the downward trajectory of the quality of our water bodies which face increasing pressures from agricultural, industrial and domestic discharges, these simple drainage ditch filters could represent a relatively cost effective and simple solution to implement across wide geographies, at the local level.
Fact sheet
More infomation
Fact sheet
Challenge
Poor water quality in our water bodies as a result of excess nutrients from agricultural run off and industrial and domestic wastewater discharges, giving rise to eutrophication incidents and even leading to harmful algal blooms(HABs). This can impact on all aspects of society including biodiversity loss, economic impacts, loss of bathing areas, risk to animal and human health.
Target group / clients
The likely target groups would be landowners and managers, farming community, local authorities/municipalities, forestry operations but also water catchment associations, angling clubs, tourism bodies, community groups- anyone with a vested interest in improving the quality of our shared water bodies.
Solution
Simple hessian sacks filled with locally produced biochars, placed horizontally across man made drainage networks and channels, allowing for some of the excess nutrients to be adsorbed and reduced.
Innovation
This approach is innovative in that it represents a very simple concept that has the potential to tackle a widespread problem on the landscape scale.
Unique Selling Point
The projects USP is that the approach can be adapted and deployed by many using locally available knowledge and materials. In certain circumstances, there exists the potential for nutrient recovery, allowing for the spent biochar filtration media, loaded with nutrients, to be then used as a soil conditioner.
Impact
With many of our water bodies being awarded "Moderate, Poor or Bad" quality status under the Water Framework Directive, the potential an approach like this could have, leading to a positive impact and improvement is well worthwhile exploring and developing further
Feasibility / Transferability
This approach is not only feasible, it has and is being done in many parts of the world. Due to the simplicity and the utilisation of locally sourced biochar and materials, this represents a highly transferrable application of biochar which can be deployed with little to no training needed.
More infomation