Are you interested in taking concrete action for a more climate friendly, circular economy in your region?
THREE C  addresses you as a citizen, professional or entrepreneur to become active in the circular carbon economy.
At the THREE C Hubs, local SMEs and start-ups will get access to services like co-working, counselling, training, and networking. Additional business support will be introduced in the form of a voucher scheme. It will offer  opportunities and resources to develop products and services for the regional and interregional CCE, among other incubators, quality assurance and improvement facilities.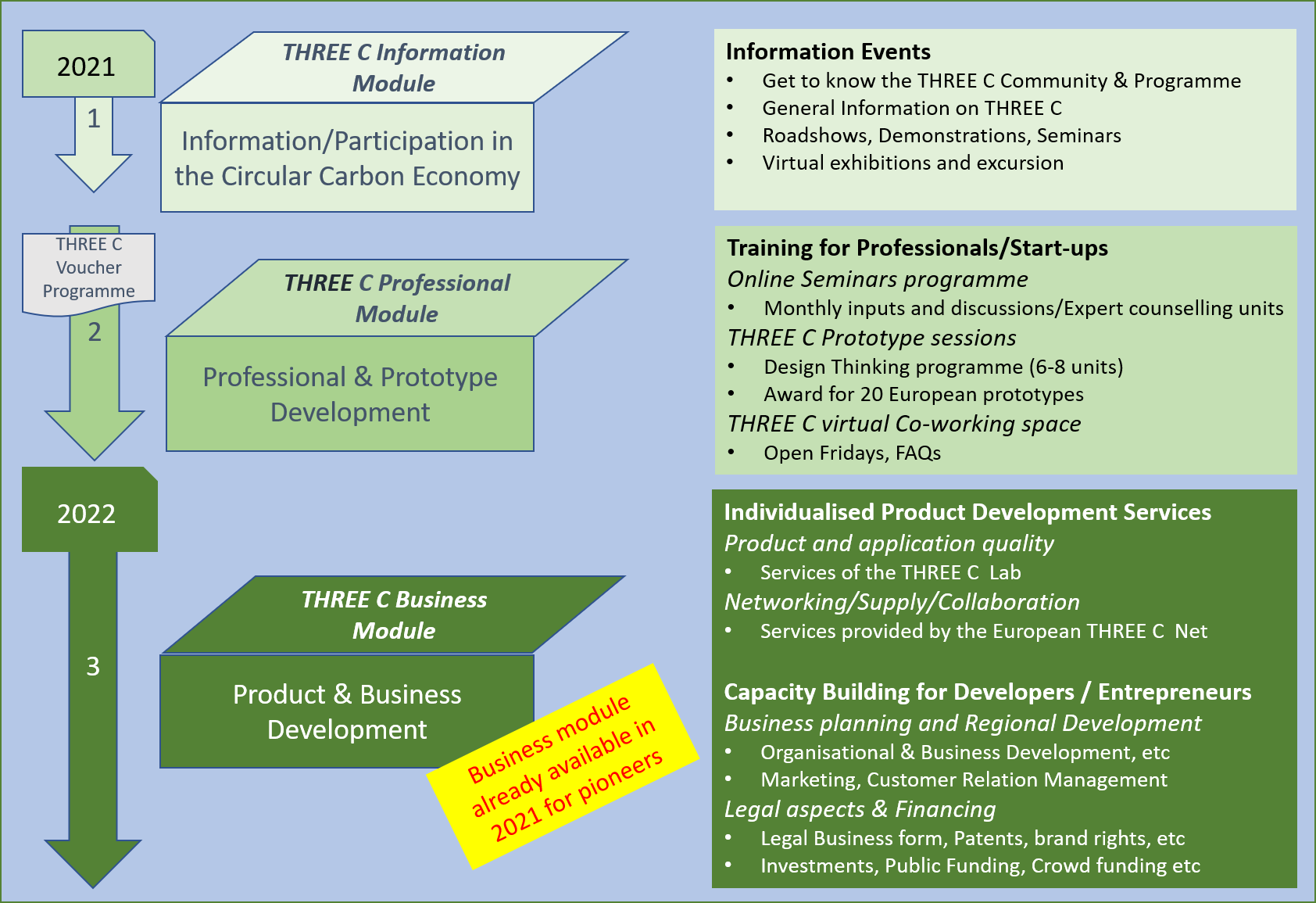 The full voucher programme consists of 2 parts. It is a fully fledged CPD (continuous professional development) for professionals who intend extend their services based on the conversion of biomass and product development based on biochar.
The THREE C Business programme can be directly accessed already in 2021 by enterprises, NGOs and municipalities working in waste biomass and biochar processing.
Please contact your regional THREE C partner for more information.